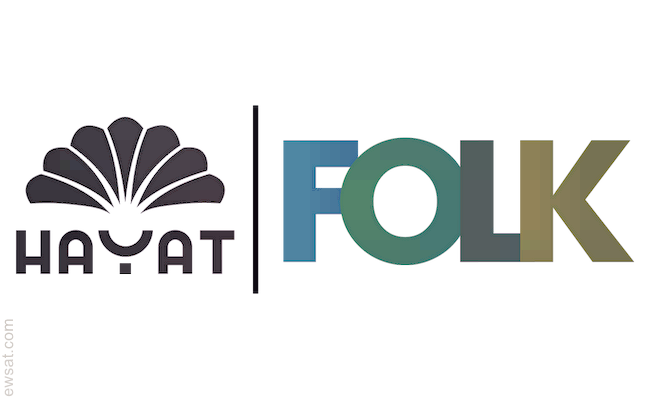 The Hayat Folk TV channel frequency on Eutelsat 16A satellite:
To watch Hayat Folk on satellite, Here is the The frequency of Bosnia TV Hayat Folk channel on Eutelsat 16A .
Hayat Folk TV Channel frequency on Eutelsat 16A 16.0° East
H frequency of Hayat Folk TV.
The Hayat Folk channel broadcasts Music programs, from Bosnia country in the Bosnian language, last updated time on August 8, 2016. Hayat Folk which considered to view as a Free to air satellite TV channel.
Channel Name

:

Hayat Folk TV

Satellite

:

Eutelsat 16A
Position

:

16.0° East

Encryption

:

Clear FTA

Language

:

Bosnian
Country

:

Bosnia
Category

:

Music
Package

:

Team:Media

Coverage

:

Europe B

Band

:

Ku Band
The Frequency of Hayat Folk TV on Eutelsat 16A :
Watch Hayat Folk on Eutelsat 16A Live online for free.
| TV Logo | TP | Bandwidth | VPID | PMT | TID |
| --- | --- | --- | --- | --- | --- |
| | C03 | TEAM:SAT, 36.9 Mbps | 77 QPSK | 76 | TID:1 |
Channel Name

:

Hayat Folk TV

Satellite Name

:

Eutelsat 16A
Frequency

:

11262

Polarization

:

Horizontal

Symbol Rate

:

30000 2/3
Hayat Folk TV Frequencies on satellites:
| TV Logo | Channel | Satellite | Frequency / Pol / SR |
| --- | --- | --- | --- |
| | Hayat Folk | Eutelsat 16A | 11262 | H | 30000 2/3 |
Hayat Folk TV Frequency last updated time on : August 8, 2016
Related Channels to Hayat Folk
---